Mobility Safety Solution - cne1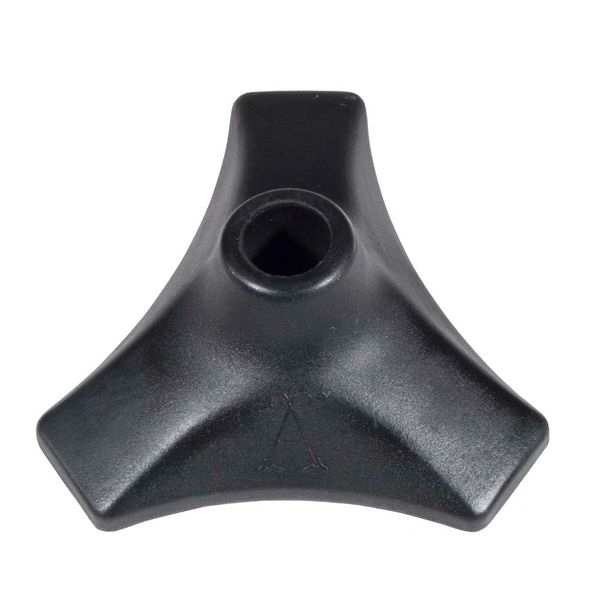 Mobility Safety Solution - cne1
Product Description
This Solution Package is designed to make your life easier by providing you with the perfect combination of products. This particular Solution consists of the Lightweight Adjustable Folding Cane with T Handle (model: rtl10304), the Universal Cane Carry Pouch (model: 10268-1) and the Impact Reducing Able Tripod Cane Tip(model: 10349). *rtl10304: This lightweight adjustable aluminum folding cane with T Handle by Drive Medical is great for individuals on the go. The cane easily folds and unfolds with out tools, making storage or travel convenient. As an added bonus this cane comes with a handy carry holster which keeps the cane folded when not in use. The handle height adjusts in 1" increments from 33" to 37" allowing for personal sizing. Available in a great designer color this cane provides style and quality all in one. The premium grade wood handle is contoured to increase hand comfort and provide safety. *10268-1: This deluxe universal carry pouch for crutches or canes by Drive Medical stores your personal items without interfering with mobility. The pouch is great for carrying everyday items such as keys, medications, money, mobile phone and can even hold a bottle of water. One of the storage compartments has a zipper closure allowing for more privacy. The pouch easily attaches to a cane or crutch with adjustable Velcro-type closures. *10349: This deluxe impact-reducing Able Tripod cane tip makes your cane stand on its own. It replaces your existing cane tip to provide added balance and stability on almost any surface, and fits with either a right or left-handed base. The tip flexes as you walk to reduce impact on the hand and wrist. It is not only easy to use on stairs but provides you greater traction on various surfaces, like grass, gravel or even sand. The tip fits most manufacturers 3/4" cane tips.
Features and Benefits
*rtl10304: Cane folds into 4 convenient parts for easy storage
Handle height adjusts in 1" increments from 33" to 37"
Attractive wood handle with brass collar
Comes with plastic holster carry case
300 lbs
Weight Capacity
*10268-1: Easily attaches to cane or crutch with adjustable Velcro-type closures
Stores personal items without interfering with mobility
Made of durable, easy to clean nylon
*10349: Replaces existing cane tip
Provides balance, stability, and makes your cane self-standing
For right or left handed base
Flexes as you walk reducing impact through hand and wrist
Easy to use on stairs and provides greater traction on most terrain including grass, gravel and sand
For use on 3/4" cane tips
Fits most manufacturers canes
Can be used with all Drive offset, palm grip, 'T' handle, folding, crook, round handle and wooden canes.
Product Specification
*rtl10304: Tubing (Width): 3/4"
rtl10304: Handle to Floor (Height): 33"-37" *10268-1: 10" x 5" x 1"
*10349 Fits Cane Tubing Diameter: 3/4"
Model # cne1