Diamond Red Rollator Walker - 740r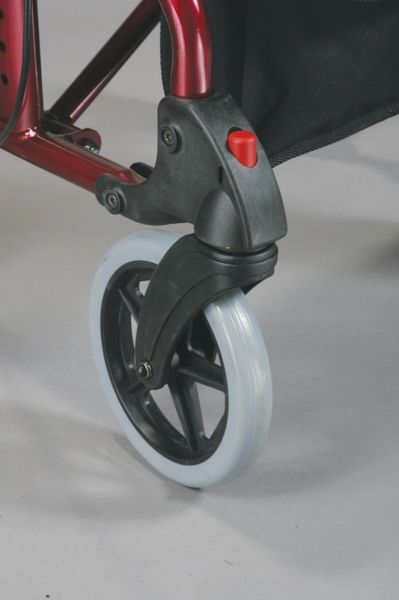 Diamond Red Rollator Walker - 740r
Product Description
The Diamond Aluminum Rollator by Drive Medical in Cherry Red comes with tool free, red button releases on the removable front and rear wheels. The Diamond Aluminum Rollator comes standard with, durable mesh back rest, removable carry pouch and comfortable mesh seat. The soft, comfortable grips, easy to use loop locks and 8" casters makes this rollator convenient for indoor and outdoor use.
Features and Benefits
Tool free removable front and rear wheels
Durable mesh back rest
Comes with removable carry pouch
Large 8" casters are used for indoor & outdoor use
Comfortable mesh seat
Handles are height adjustable
Soft, comfortable grips
Easy to use loop locks.
Product Specification
Handle (Height): 31.5"-37.5"
Width: 24"
Length: 25.5"
Seat (Depth): 9"
Seat (Width): 18"
Seat (Height): 21"
Model # 740r