Bathroom Safety Solution - bskit6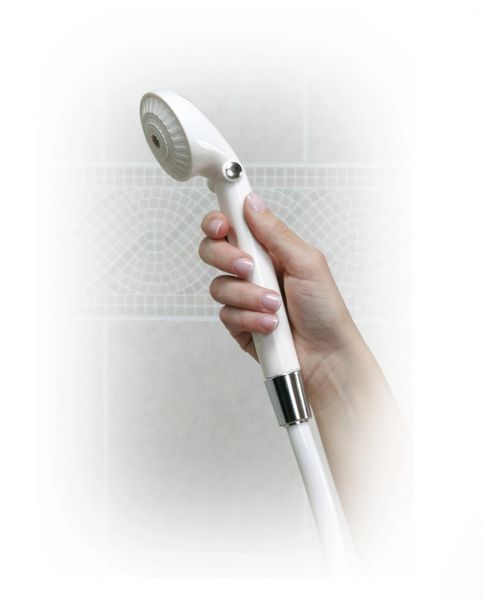 Bathroom Safety Solution - bskit6
Product Description
This Solution Package is designed to make your life easier by providing you with the perfect combination of products. This particular Solution consists of the Bellavita Auto Bath Lift (model: 477200252), the Bellavita Rotating Transfer Aid (model 412100200), a Padded Headrest for the Bellavita (model: 410200252) and a Handheld Shower Head Spray with Diverter Valve (model: 12037). The Bellavita is our new ultra modern automatic bath lift. The Bellavita is easy to transport and stow away. It is ideally suited for use in the home. The new stylish design was created with the assistance of healthcare professionals and includes many wonderful features. The Rotating Transfer Aid and the Headrest for the Bellavita will make using it easier and more enjoyable. The Handheld Shower Head Spray with Diverter Valve by Drive Medical was designed to provide the user with a relaxing experience when showering. Included with the hand held shower spray is a diverter valve which allows the user to switch water flow from the regular shower head to the handheld shower spray with the flick of a switch. The 80" white reinforced hose is durable and allows for maneuverability increasing control over your bathing experience. When using your traditional shower head the handheld shower spray can be anchored in the holder which is included. An added feature built into the handle is an on / off switch which allows the user a simple way to turn the water flow on or off. The Handheld Shower Head Spray by Drive Medical will take your bathing experience to a new level.
Features and Benefits
477200252: The lightest bath lift on the market at only 20.5 pounds
At 2.3" the Bellavita is the lowest bath lift available
Seat height reaches a record 18.8"
Excellent for deeper model tubs
The backrest reclines to a market leading 50 degrees at its lowest position
Completely tool free set up makes it easy to install and operate
The completely water tight hand control floats, making it easy to access the control buttons while bathing
The easy to use quick charge lithium-ion battery is accommodated in the Hand Control
Two piece construction makes the lift easy to assemble/disassemble for transport
When not in use, back easily folds down for space-saving storage
Padded seat and backrest provides added comfort
Washable hygienic covers available in white, blue or grey
Hygienic cutaway and slim line profile for easy handling
Built in safety controls
4 quick release suction cups with option for an additional 2 for anti-slip bath base
300 lbs weight capacity
412100200: Rotating Transfer Aid for the Bellavita
410200252: Bellavita Padded Headrest
12037: Sprayer has an On / Off switch built into handle for easy access
Wall holder and extra-long 80" white reinforced nylon hose provides extra convenience
Comes with diverter valve that allows either the regular shower head to operate or be used as a hand held shower spray.
Product Specification
Overall Length (with backrest in a reclined position): 32.6"
Overall Width (seat including side flaps): 27.5"
Seat (Width): 13.7"
Seat (Depth): 16.5"
Seat (Length): 22.4"
Sitting Height: 2.3"-18.8"
Backrest (Height): 25.1"
Backrest (Width): 14.1"
Backrest Reclines: 50 deg.
Base Plate (Width): 22"
Model # bskit6