Bathroom Safety Solution - bskit1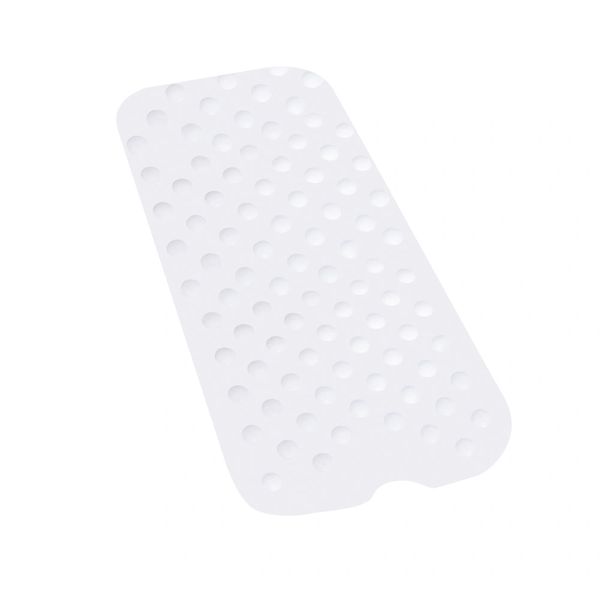 Bathroom Safety Solution - bskit1
Product Description
This universal bathing pouch from Drive Medical attaches anywhere: under a bath bench, under a transfer bench or as an attachment to the wall. Large storage pockets provide space and convenient access to hold many personal items needed during bathing. The vinyl mesh material is breathable and allows water to drain. The 10" x 13" x 1" pouch attaches without tools and is machine washable. With a sturdy wall holder and an extra-long nylon hose, this deluxe shower spray by Drive Medical is user-friendly. The 80" white reinforced hose provides extra convenience under all circumstances, while the wall holder lets the user anchor the shower spray in one place. An on/off switch is built into the handle for easy access. A diverter valve allows operation of either the regular shower head or hand-held use of the shower spray. Drive Medical's bath mat holds securely to your tub with multiple suction cups, allowing for a slip-free bathing experience. The bath mat provides a large and secure surface area in the tub. Its soft rubber mat is as easy to clean and can be rolled up for storage. This product also features a contour cut out specifically designed to fit around your drain.
Features and Benefits
10267-1: Easily attaches under bath bench, transfer bench or attachment to the wall
Large storage pockets allow for added convenience
Vinyl mesh design allows water to drain
12037: On/Off switch built into handle for easy access
Wall holder and extra-long 80" white reinforced nylon hose provides extra convenience
Comes with diverter valve that allows either the regular shower head to operate or be used as a hand held shower spray
12950: Mat is held securely by multiple suction cups
Extra long bath mat adds safety and security by providing a large, slip proof surface in the bath
Soft rubber mat is easy to clean and roll up for storage
Mat has a contour cut design to fit around drain
Mold resistant, latex free rubber.
Product Specification
10267-1 Product Size: 10" x 13" x 1"
12950 Width: 15.75"
Length: 35.5"
Model # bskit1